Many business sites benefit from well-placed industrial bollards. From marking out car park entrances to protecting vehicles, structures and machinery in warehouses, they serve a multitude of important safety purposes.
The best industrial bollards are designed to be unmissable. In a visual way of course, with high vis livery to catch the eye of pedestrians and drivers.
There are occasions though when they do come in for 'hard knocks'. Which is why businesses need to specify industrial bollards made of the correct materials and engineered to a high standard. That is how you can be sure they act as a reliable buffer, absorbing impact.
It is this latter purpose for bollards that makes it crucial to buy the correct type for each location – industrial bollards in different designs serve different roles.
Let's explore the different purposes of our robust industrial bollards and the benefits of adding colour coded bollard covers.
Impact Safe Industrial Bollards
Heavy-duty industrial bollards are engineered to provide an important safety barrier when you want to reduce workplace accidents or structural damage. They go in hazardous areas where the chance of any impact is at its greatest.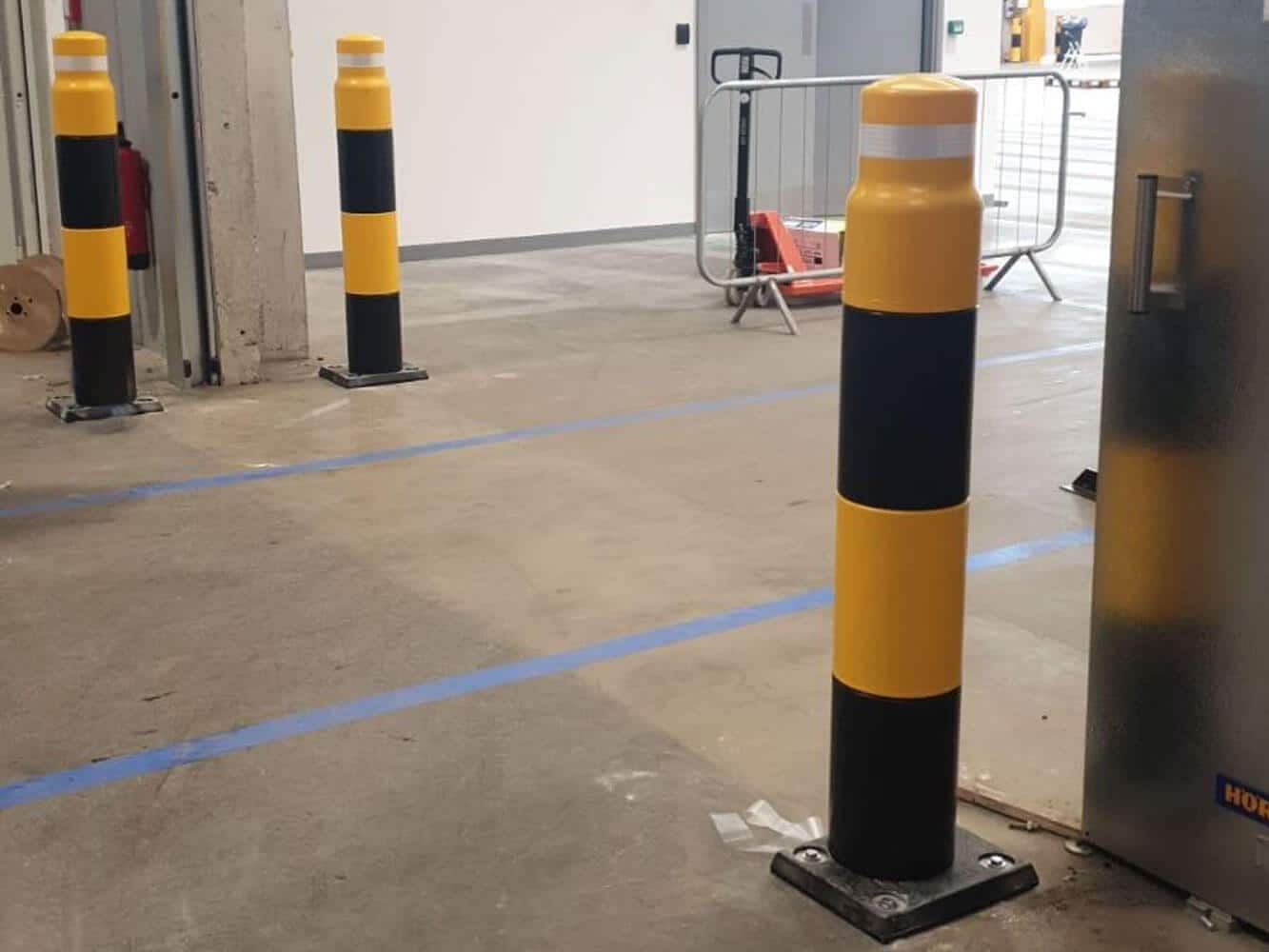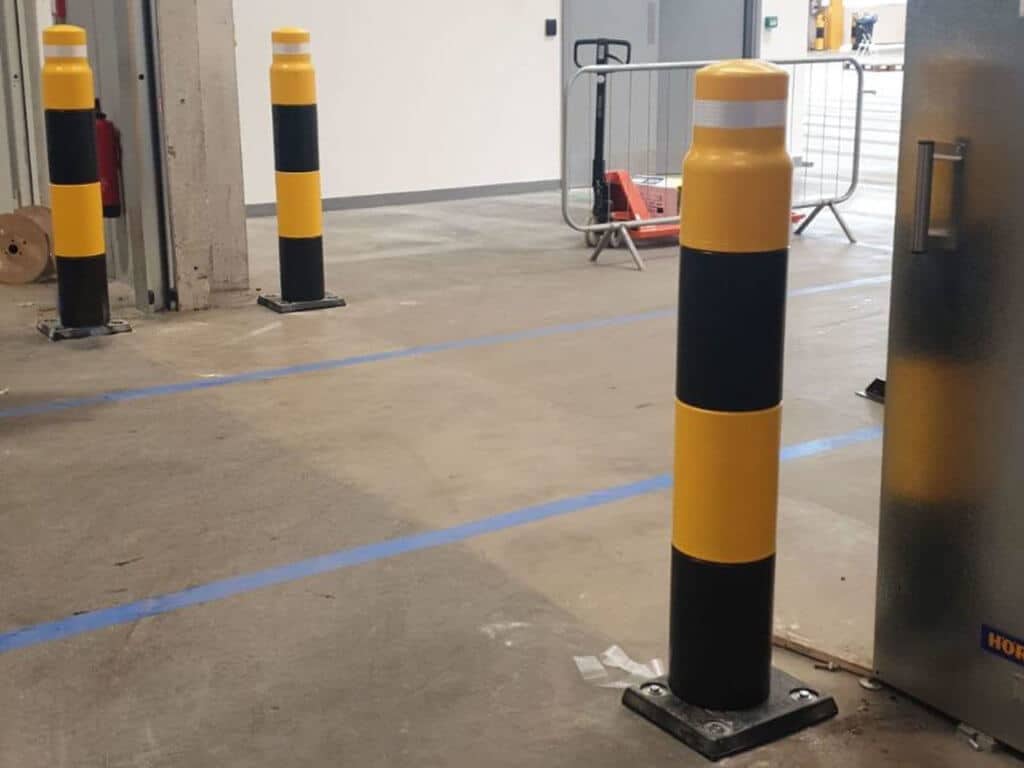 For instance, our ImpactSAFE Heavy Duty Bolt Down Bollards incorporate quality rubber, for excellent shock absorbency and impact control. They can be vital where HGVs are operating or where you need to keep pedestrians safe as they move around car parks and warehouses.
However, you don't want a bollard to protect pedestrians and vehicles that create a tripping hazard. Fortunately, Safe Industrial has thought that through and our protective posts for vehicle entrances includes flush finish floor anchors.
Impact Protection posts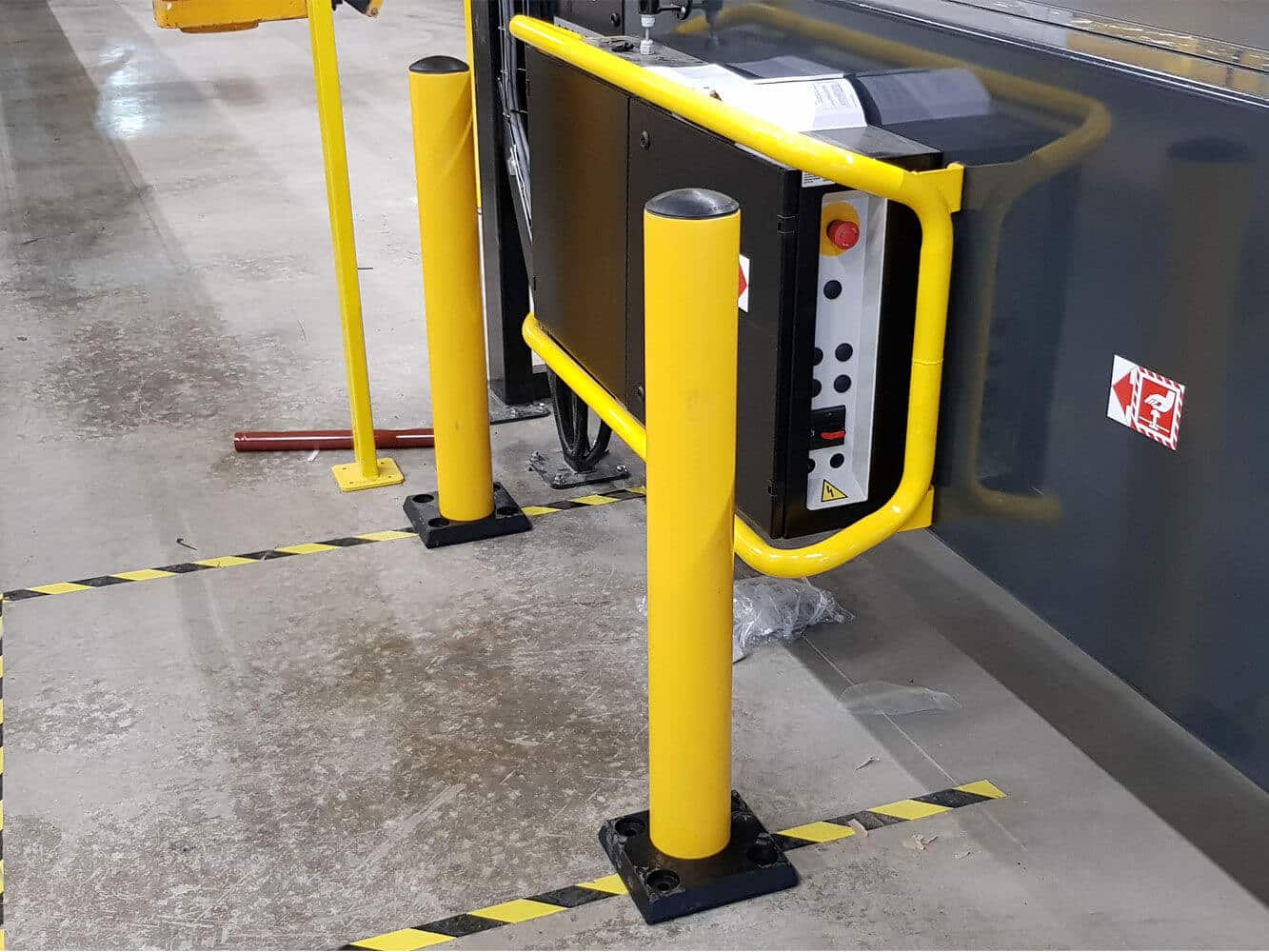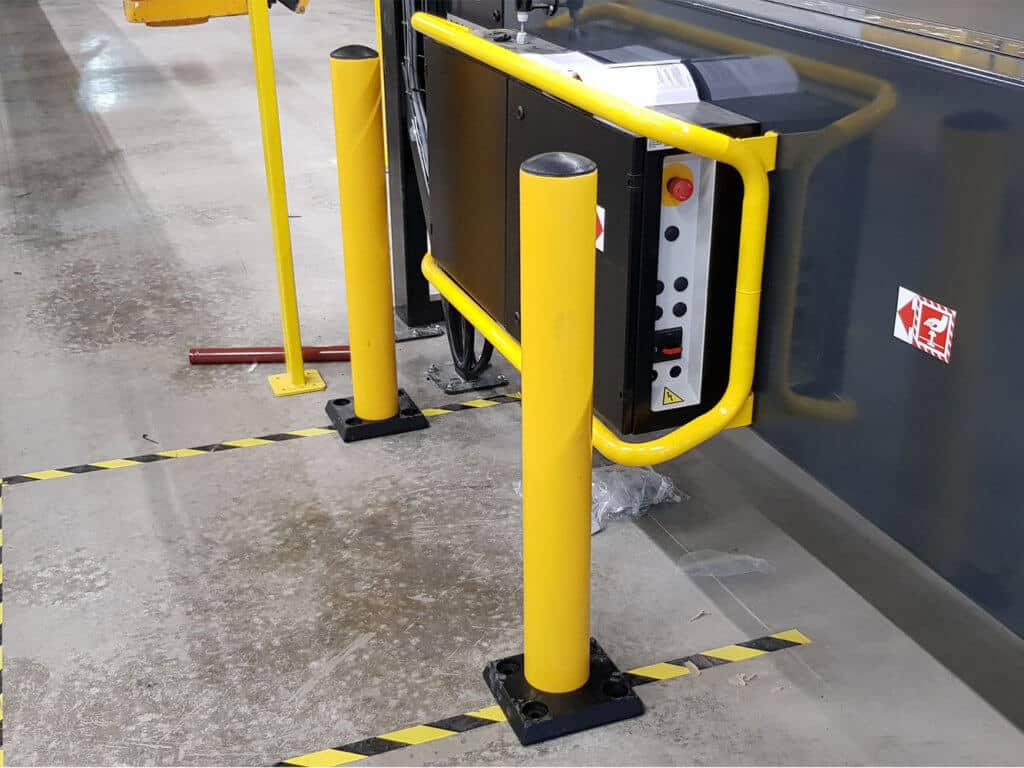 Some high protection bollards are not as big or dense as the option above. Instead, they are designed to keep sensitive areas of your site cordoned off effectively. For example, if you have electrical boxes or a vulnerable structure situated in loading bays. Then, you need an industrial bollard that sits around it to utterly shield it from damage by absorbing blows and scrapes.
Our Impact Protection Posts come with a steel base plate to keep them firmly rooted and have a steel core for strength. They also have polymer sleeves for high visibility and ease of maintenance.
Drop Core Bollards
What happens if you need industrial bollards to mark out and protect semi-temporary zones, structures or operations?
This is when our demountable Drop Core Bollards come into their own. In three colours for different risk roles (fire hazard, caution and high warning), this type of industrial bollard is easy and quick to install, and then to take up and re-use.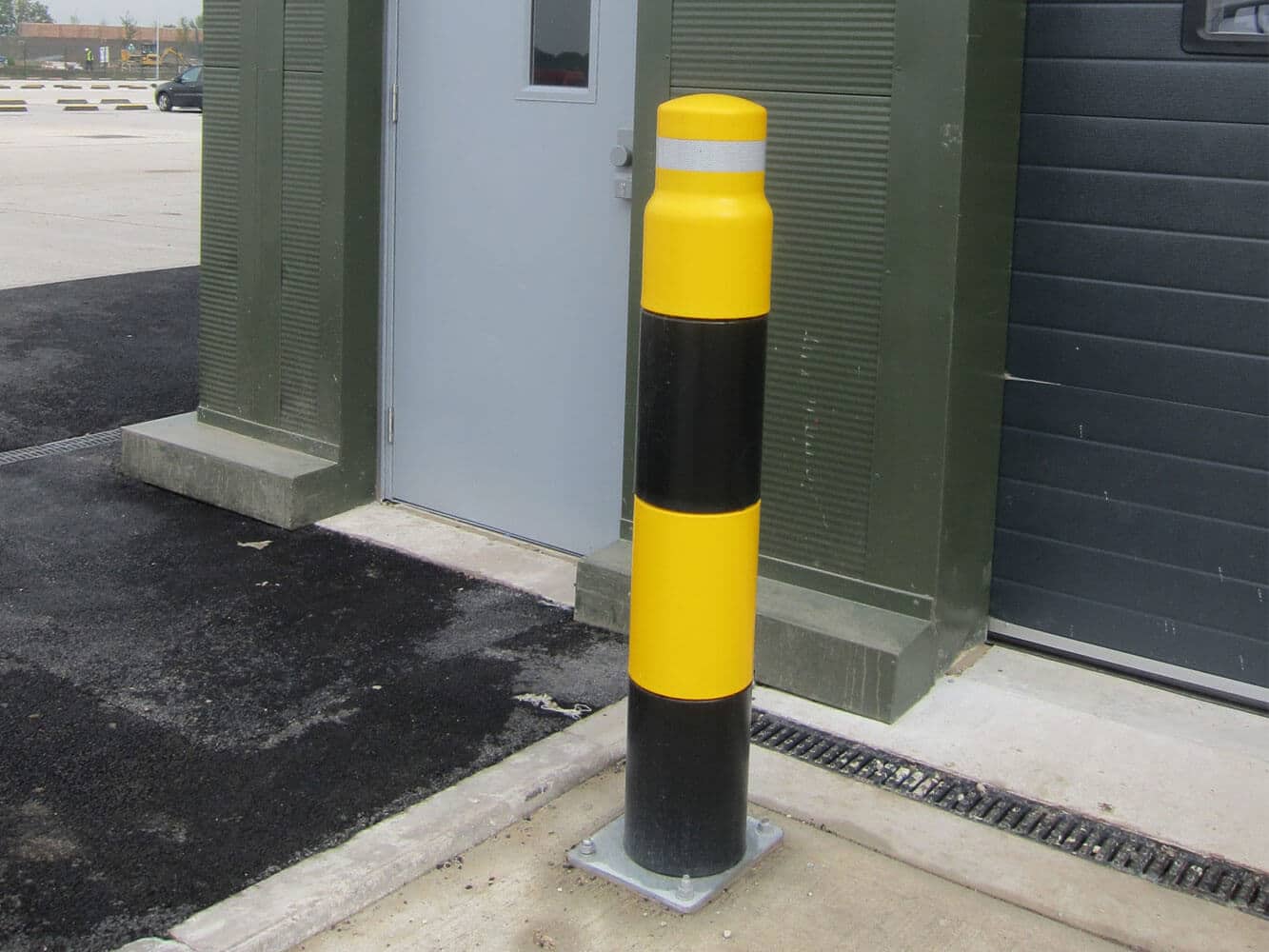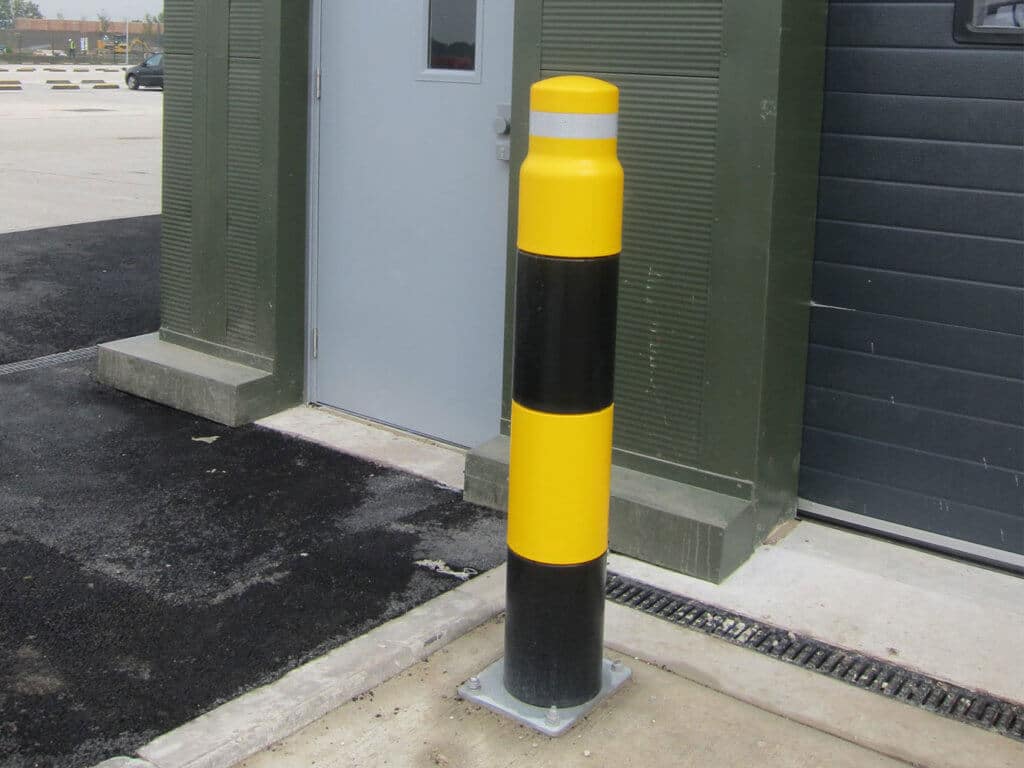 Yet their steel and polymer construction make these bollards low maintenance, and a reliable way to make your site safer.
Flexible bollard
Flexible industrial bollards serve various purposes. You can use them to segregate traffic, by creating one-way systems or indicating entrances and exits. The key feature of these particular bollards is to provide a traffic management method that won't result in damage to vehicles.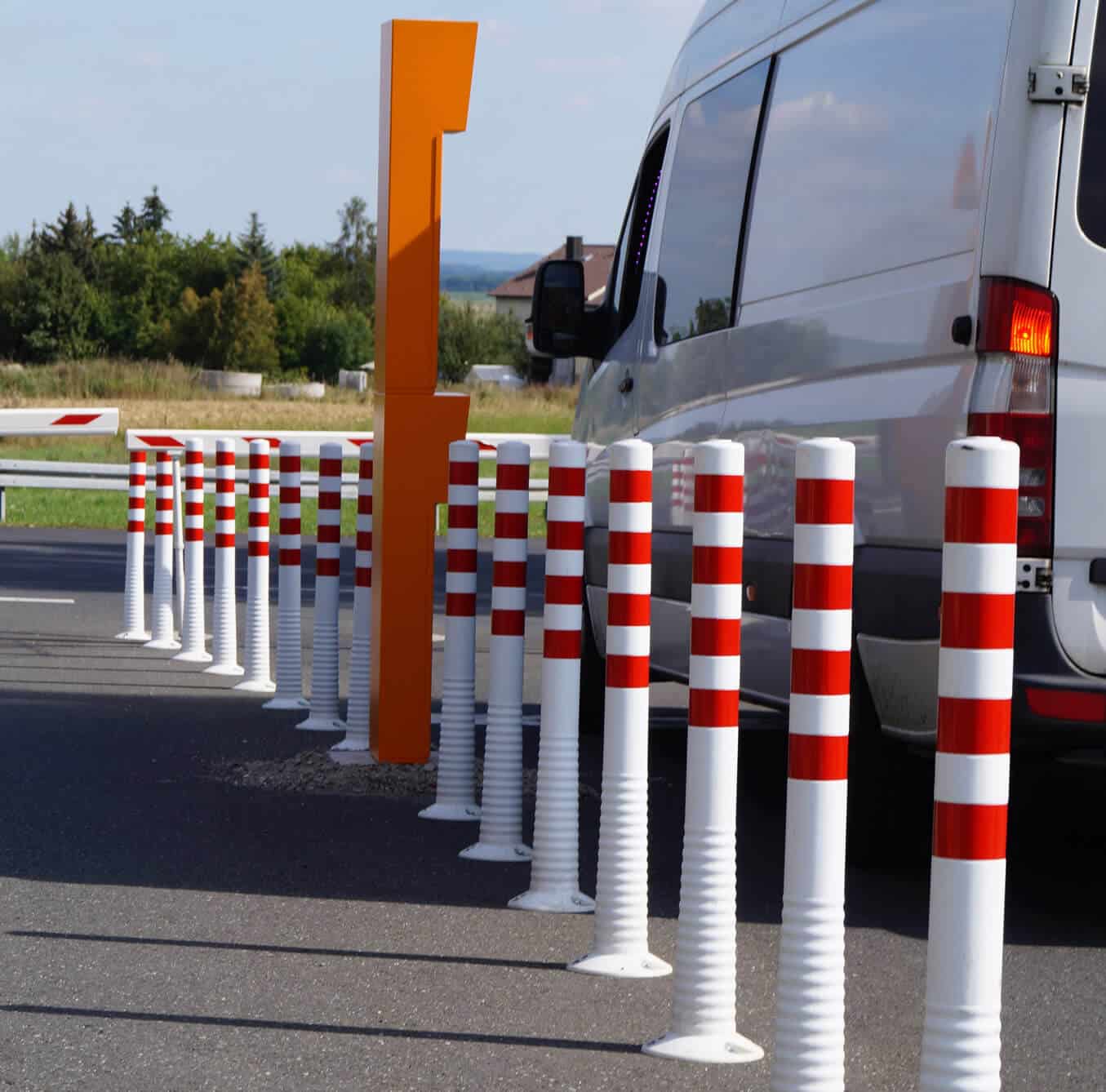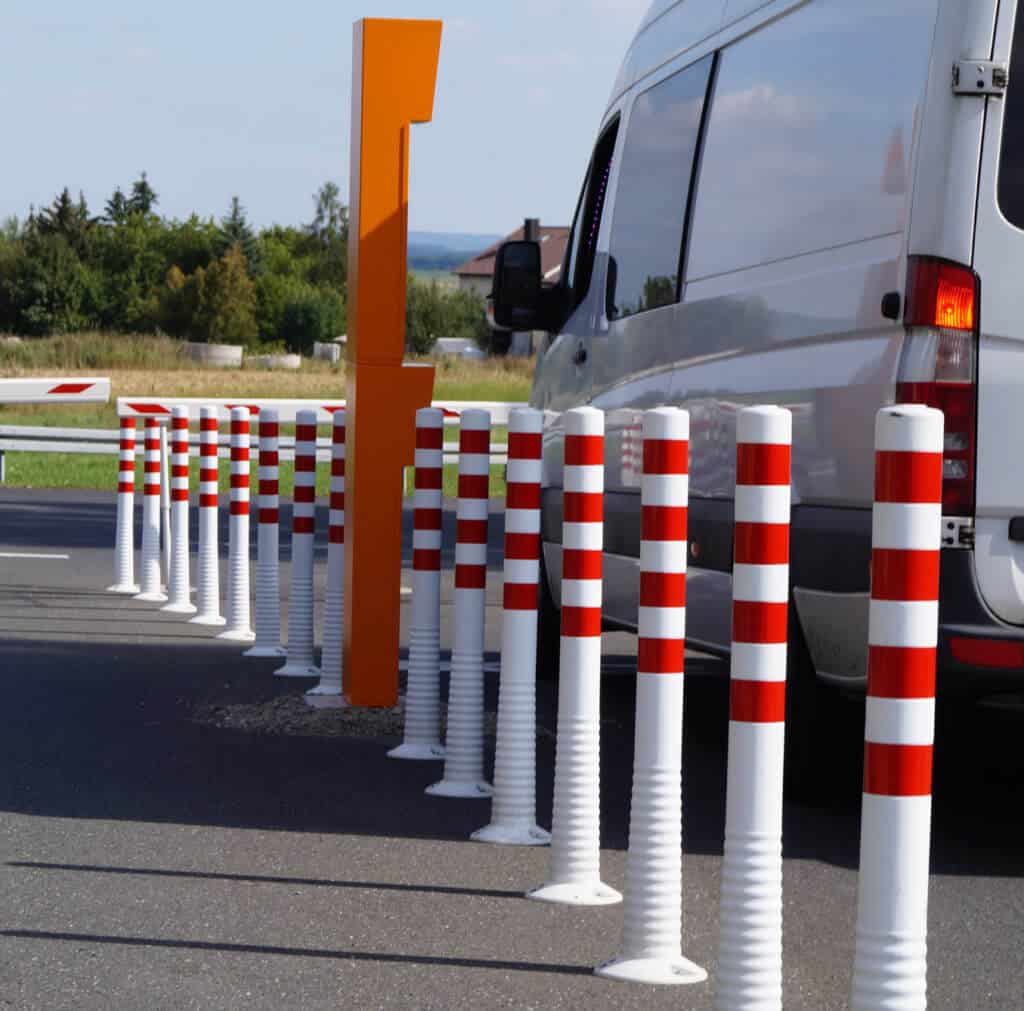 The advantage of using flexible bollards is that if they do get scuffed, knocked or reversed into, they flex and bend, then return to their shape and position. In the event of substantial damage, flexible industrial bollards are quick and cheap to replace.
Site safety and industrial bollard covers
There are various accessories to boost the versatility of our bollards and posts for commercial sites. Including top caps and link chain, so help industrial bollards warn and guide pedestrians and drivers.
One of the most ingenious inventions in this area of site safety is simple but effective cover kits for bollards. These are colour coded to mark specific industrial risks – Green/White for Fire Escape, Red/White for High Warning Areas and Black/Yellow where caution is required. One of the advantages of buying these is that you can change the purpose of bollards, without replacing them.
Another way to meet your H&S obligations with a low cost, adaptable method!
Let's face it, planning out safety requirements for any site can be problematic, not least as areas of operation may be fluid. If you are planning out a new set of safety measures, upgrading existing ones or you have a complex site – or you need to place large orders for multi-site bollards – get in touch. The team at Safe Industrial are always happy to provide bespoke quotes and talk "bollards"!