Efforts to tackle the global pandemic are making headway, but social distancing will be a priority for a long time. As footfall in workplaces and public buildings increases, a variety of workplace social distancing reminders will be needed.
Social distancing measures in offices, warehouses, manufacturing sites, education establishments, tourists attractions and public venues share one common challenge. Human nature.
The most common reasons people forget to maintain the official 2m safe distance are forgetfulness, complacency, or a natural tendency to be sociable. However, there are also some people who need a strong but polite 'nudge' that their own opinion is outweighed by your corporate policy, and your obligation to all building users.
These issues are likely to grow, as restrictions ease and more people return to work, school or leisure venues for example.
So, how can you keep people apart in buildings with high footfall, in an efficient and respectful way? Here, we look at five products for workplace social distancing that you can mix and match to create a robust infection control solution.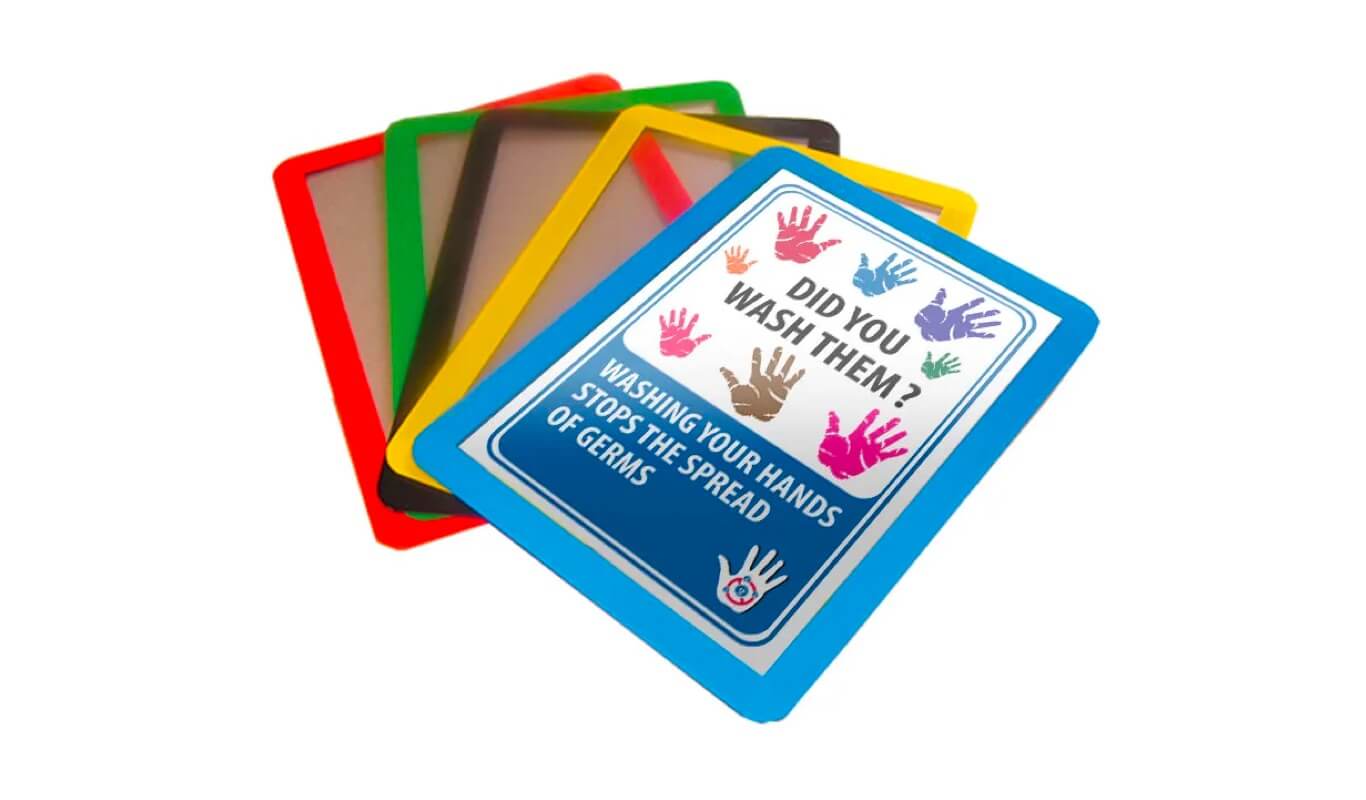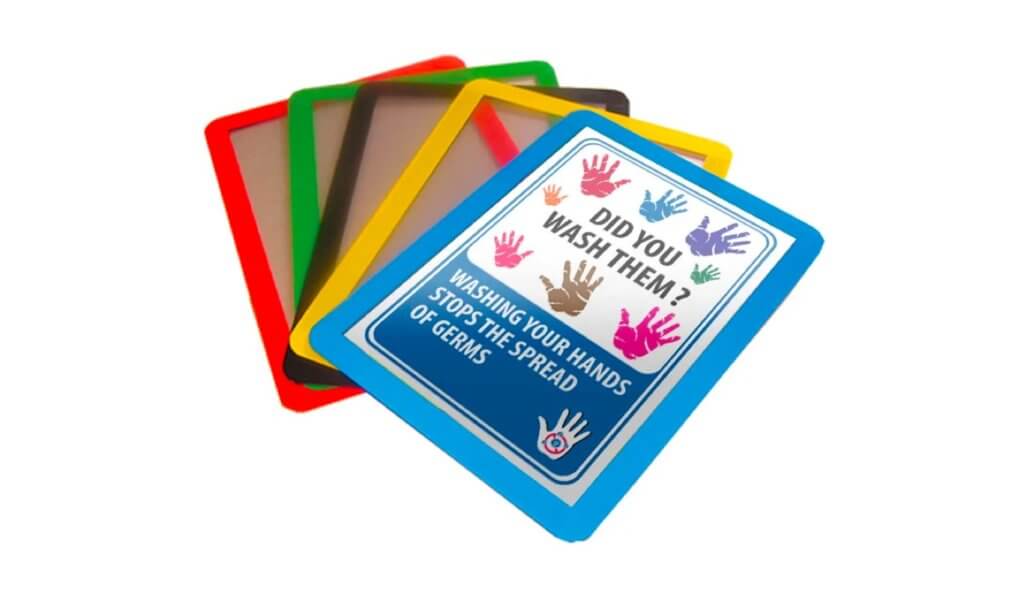 Sometimes the most direct way to remind building users about good habits is to erect a series of friendly but firm information signs. There are various sign systems you can use for social distancing notices, as well as reminders about masks and hand hygiene.
This includes Magnetic Frames4Docs and coloured magnetic document wallets you can relocate quickly by fixing them to metal surfaces. Signage options also include self-adhesive document holders and frames4windows.
One of the most versatile signs for social distancing is an A-board you can move around with ease, and there are also floor tapes that spell out the 2m rule.
Some specialist workplaces need a more creative solution, such as pre-printed signs to remind people not to approach too close to drivers or reception staff or to limit the number of people in a room or shop.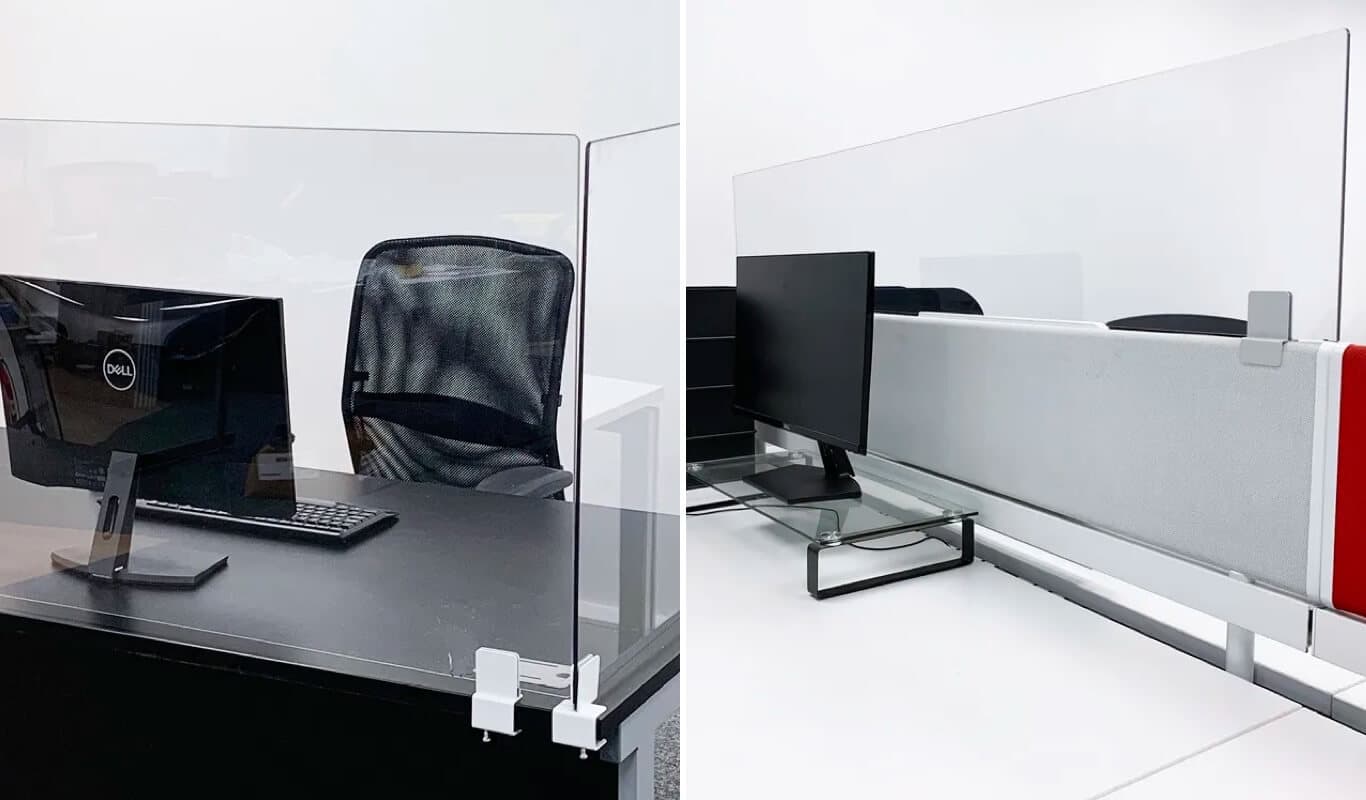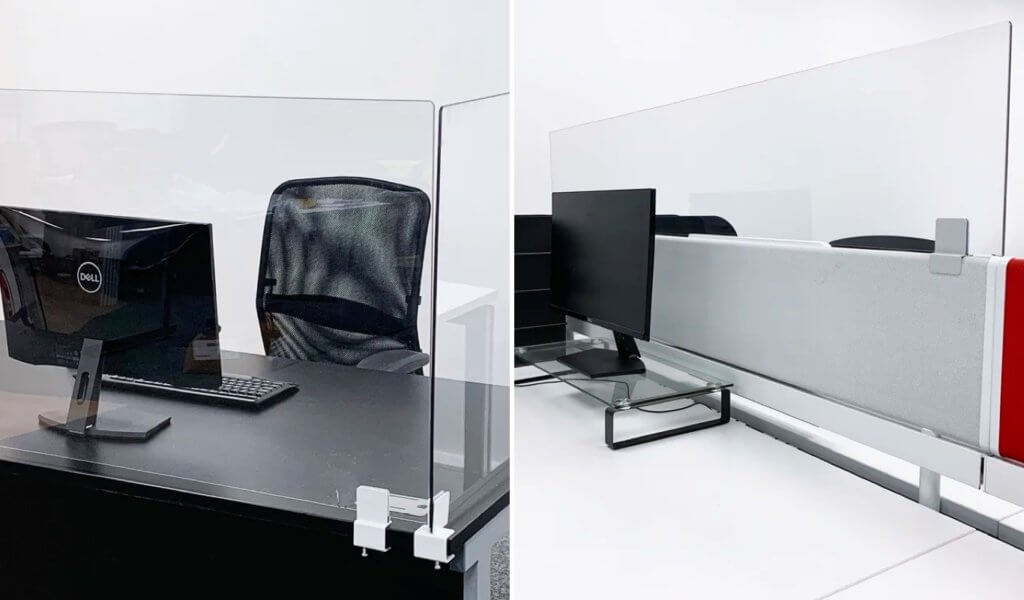 Even with the best social distancing signs in place, you will have people who overlook or deliberately ignore the rules. This makes social distancing screens important in many workplaces and public buildings. It's hard to get too close, when a countertop, desk mounted or free-standing perspex protection screen stands in your way!
Shielding staff from droplet transmission using protective screens around workstations, reception areas and tills. You can also double up by wearing a mask as a way of tackling your COVID-19 safety obligations.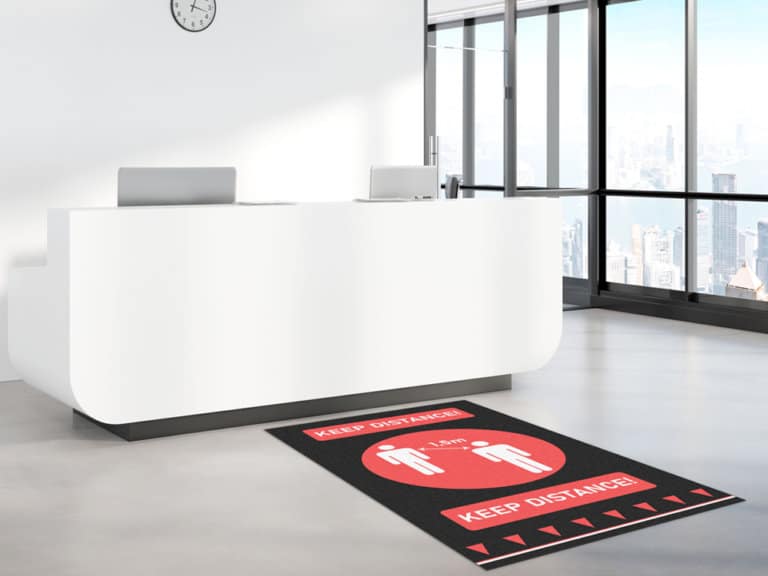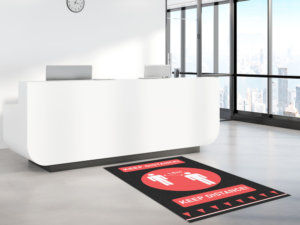 For a more subtle reminder of social distancing obligations, highly visible floor mats are invaluable but inexpensive. These can also be used to good effect to manage social distancing for children, such as scatter mats for circle time.
Having an attractive but unmissable floor mat at your reception desk provides a timely social distancing reminder as soon as people arrive at your premises.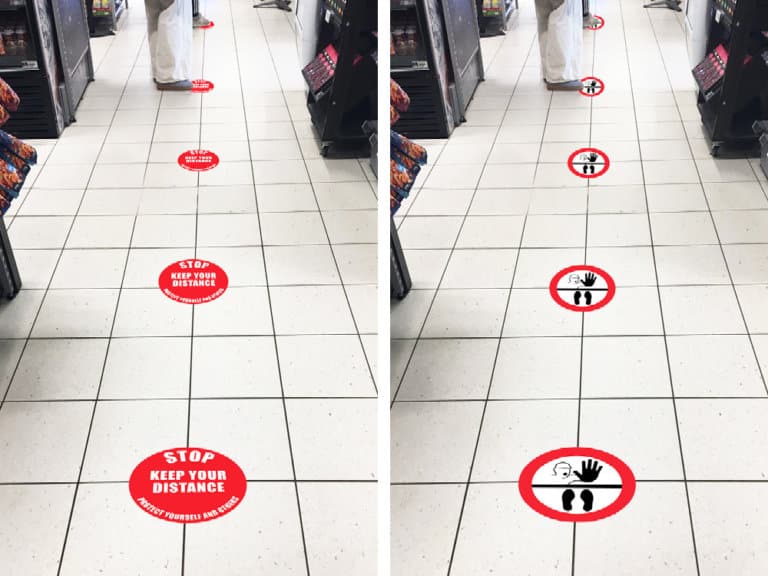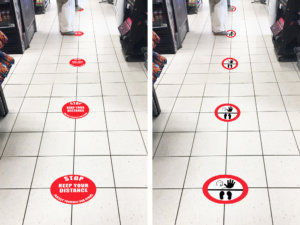 Another great way to spell out COVID-19 safety measures is to place social distancing stickers or stencilled signs on your flooring or outdoor surfaces.
This product category offers many creative, high-visibility options to get your message across. Including child-friendly social distance floor markers with graphics, and bunny footprint stickers to help youngsters keep a safe distance.
There are also social distancing floor markers and stencil kits to mark out queuing and waiting spaces and to show what 2m distance actually looks like!
Social distancing seat markers
As workplaces and public sector buildings start to be used more, social distancing measures will also need to be reinforced in seated areas.
If you have storage difficulties or fixed seating, and you can't spread chairs out, then self-adhesive Social Distancing Seat labels can be a quick, cheap solution. Though you may want to consider COVID-19 safety markers on elastic cord to slot over the back of chairs, for a flexible workplace social distancing option.
Mix and match for unmissable messaging
Manufacturers have been quick to respond to the demand for COVID-19 safety products, including plenty of ways to reinforce the social distancing mandate. There are options for floors, seats, walls and windows to drive the message home firmly but respectfully.
We have curated the best products, to supply you with durable but inexpensive tools for all messaging methods. If you want to map out the best social distancing signs for your building and its outdoor area, please get in touch.