COVID-19 safety signs are now a commonplace purchase, including one-way arrows and social distancing stickers to help stop the infection. However, there may be important COVID-19 safety products you're missing. Let's take a look.
The prospects for controlling the global pandemic are looking much rosier, but that doesn't mean that employers can lower their guard in buildings where staff have to be present.
COVID-19 Safety products such as masks will be needed for a long time ahead. Especially as the virus has been mutating into an even more infectious variant.
This means it is important to constantly re-visit some of the crucial materials and signs you need. Including items that you may not have thought of before.
Why bother topping up your coronavirus safety systems now?
Apart from strains that spread more rapidly, there is always a chance your staff will get complacent. Especially as lockdown measures ease. There is also a possibility that they have missed some of the finer points of infection avoidance.
This is not just about meeting your legal obligations either. Keeping your guard up 100% in your workplace protects staff health, your reputation and your productivity levels.
So, what COVID-19 safety products do you need to shop for?
Handwash signs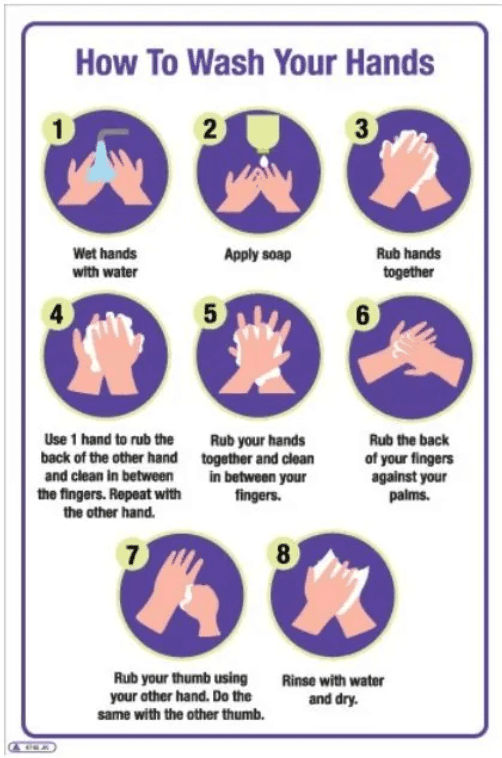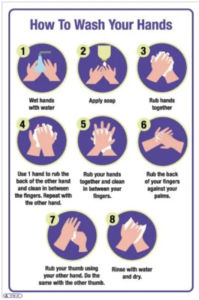 From the earliest days of the coronavirus crisis, hand hygiene was identified as a vital part of infection control. It's all very well promoting singing 'Happy Birthday' to encourage a 20-second handwash routine, but does your team fully grasp the actions needed for scrupulously clean hands?
Erecting 'how to wash your hands' signs – with step by step pictures – covers this important activity, promoting a thorough job. When placed in washrooms, at work sinks and other locations, they offer a much-needed reminder that a 'quick rinse' and a bit of soap won't suffice!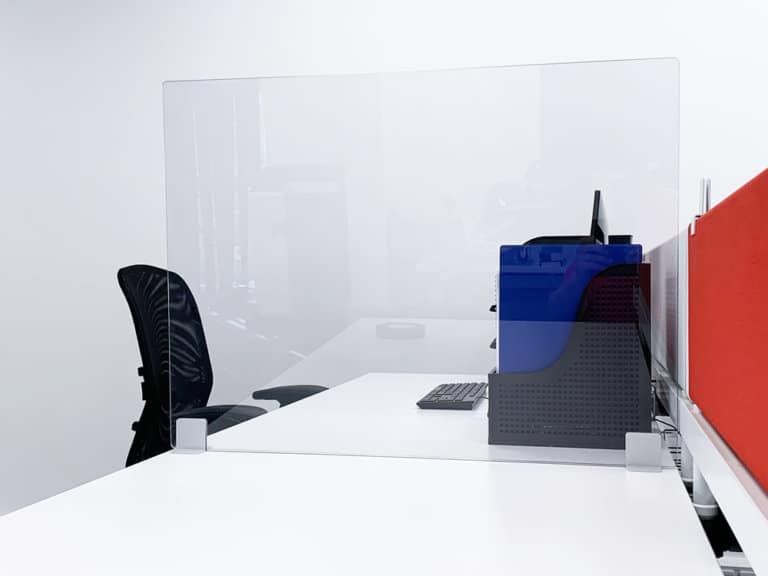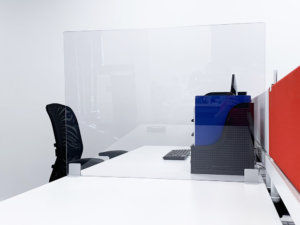 Some workplaces could still be relying on workstations that have been spaced out, reception areas rarely visited, and attempts to regulate movement across office layouts using commonsense. Particularly as more staff could be returning to workplaces in the coming months, a more robust and semi-permanent social distancing system is often much-needed.
Perspex screens between desks, around reception areas and in other places that people 'cluster', are a cheap and effective solution. The best protective screens are quick to slot into place and ensure visibility and light are not interrupted.
However, they are the best way to stop complacency, forgetfulness or the occasional maverick person from ruining your track record for preventing droplet transmission.
Social distancing seat markers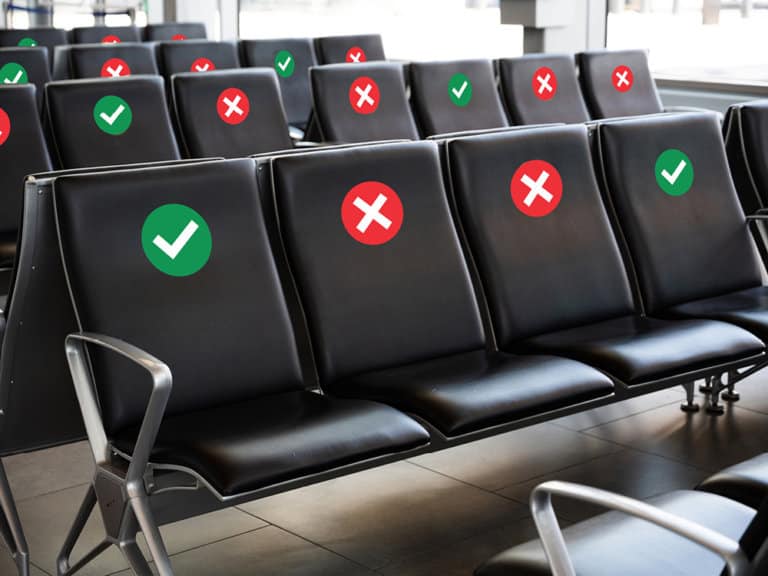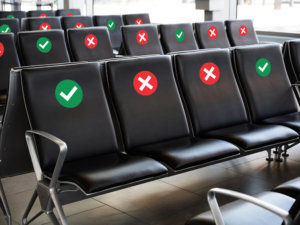 As more people start to interact in your workplace in the coming months, another inexpensive but unmissable way to manage social distancing is seat signs. Ones that can be swiftly added to chairs in meeting rooms, lecture halls, waiting areas and staff canteens for example.
Social distance seat labels are especially handy for fixed seating systems like auditoriums, and places where attempts to space out chairs create storage issues.
Our social distancing seat markers are durable and stick down firmly. This ensures they will continue to do their job without starting to peel, warp or look unsightly.
Social distancing floor stencils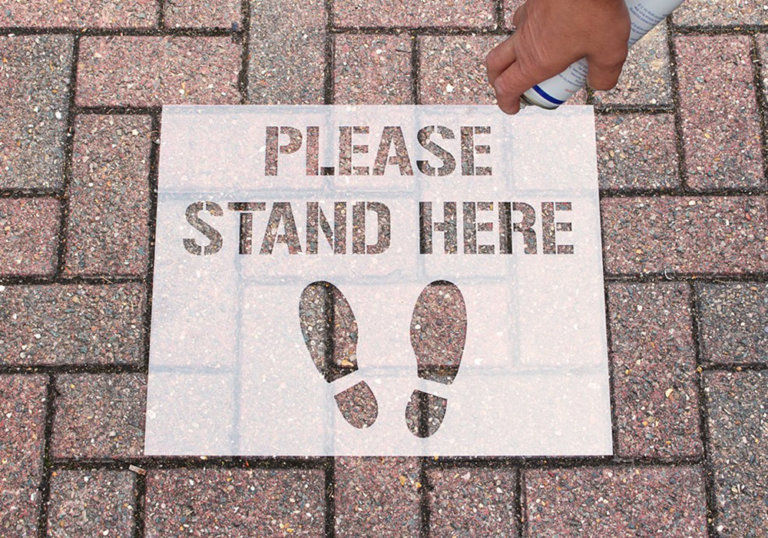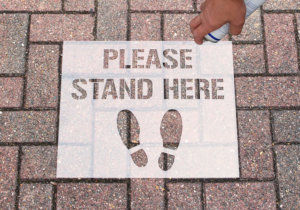 With a justifiable push to get indoor COVID-19 safety products sorted, it can be easy to forget to conduct regular risk assessments of your workplace exterior. Are there places where staff tend to cluster, such as entrances, smoking areas or loading bays?
If you operate business premises that will start to see the return of visitors and customers in the coming months – such as a shop – getting your external queuing system sorted could be vital!
There is a highly visible and simple way to remind people to always stay apart outdoors. Our four different social distance stencil kits help you to create an infection control system in minutes, on a variety of external surfaces. They include a visual representation of what 2m distance looks like and a graphic to help efficient queuing under COVID-19 guidelines.
Our social distancing floor stencils achieve a highly practical purpose, but in a way that looks smart and professional too.
Constant vigilance is vital
Spikes and new strains of the COVID-19 are constant reminders that this pandemic is far from over. Please give us a call if you want our insights and recommendations on how to meet your safety obligations and protect staff and productivity.
Our range of COVID-19 safety products enables you to stay in control inexpensively, including items that may help cover gaps in your current provision.